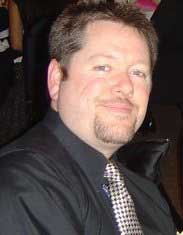 Tell us more about your event and we will contact you shortly with a quote.
"I have brought high level, and professional entertainment to the Rockford, Chicago, and Southern Wisconsin area since 1989!
The key to my longevity in this business is simple. I LOVE what I do!! And I treat every one of my new couples or clients that I entertain, as the first show that I've done. With that intensity, I can truly show each individual couple my commitment to serve them, my appreciation for their trust, and how serious I take their special day!
And lets be clear. Your wedding day is one of the most important and exciting days of your life. Thats why thousands of very satisfied customers have chosen and trusted Flipside D.J. Entertainment to make their day one they will never forget!"
Barry Tope, Owner